April 11 Deadline for Sponsorship
Family and business sponsorships must be submitted by Friday, April 11, to be included on the race shirt for the 7th annual Twilight Run & Walk set for Saturday, April 26. Visit our sponsors page for sponsorship forms.
Discounted race registration continues until Wednesday, April 23. Register today for the HTSD Education Foundation's 7th Annual Twilight Run & Walk set for Saturday, April 26, 2014. Plan to run or walk with us or become a family or business sponsor.
When the Twilight Run ends … he party begins! Every runner and walker will receive coupons for a Party on the Town. To date, the coupons include:

free drink (beer, wine or soda) at

The Oakmont Pub
The Lamplighter
McGillicuddy's

$1 slice of cheese pizza from Jano's
Free cookie from Koffmeyer's
So many of our local merchants believe in the HTSD Education Foundation, doesn't that just make you want to cheer!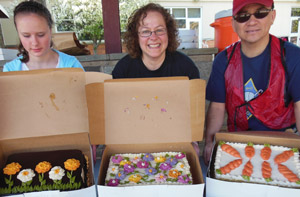 The Haverford Township School District Education Foundation is the result of the vision of local community leaders who wished to enhance the school district's curriculum and activities with privately-funded enrichment programs for students in the district. Each year, we present our Twilight 5K Run, Walk & 1-mile Kid Challenge as a community event and fundraiser.
The HTSD Education Foundation also encourages families to honor teachers, students and others who value public education through our Tribute Donations.